Translating…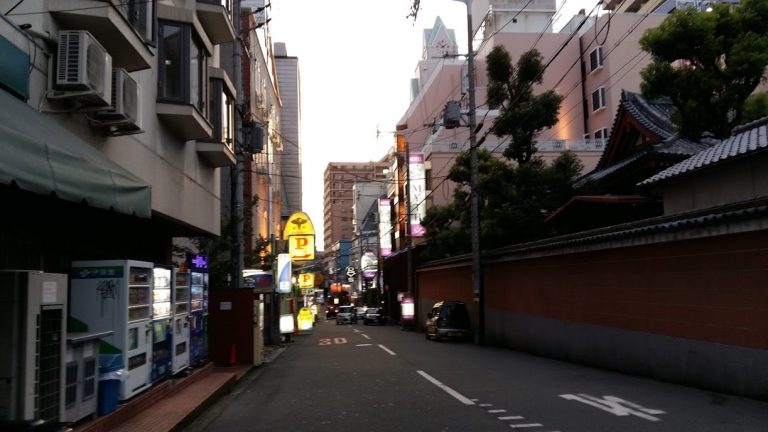 SECURITY
Booking data stolen from Japanese short-time love hotel booking service HappyHotel
Japanese short-time love hotel search engine HappyHotel has suffered a data breach in which the details of clients were accessed by unknown hackers.
The breach occurred on Dec. 22, with usernames, passwords, date of birth, phone numbers and home addresses of customers all being stolen. "Love hotels" are accommodations where people take others, often prostitutes, for a time as short as an hour to have sex. In most countries the hotels are hidden, but in Japan, they're more out in the open, such as the one pictured off a main street in Osaka.
HappyHotel parent company Almex Inc., which is also a provider of automatic payment units and related solutions to hospitals, hotels, restaurants and golf courses, apologized for the data breach. "We sincerely apologize for the inconvenience and anxiety that may have caused our customers and other concerned parties," the company said in a statement reported by ZDNet.
Because of the data breach, Almex has taken the HappyHotel website offline, replacing the service with a data breach notification. LoveInn Japan, another short-time love hotel booking site owned by Almex, was also taken offline, though it's unclear whether the site was also affected by the data breach.
So far, the user details of HappyHotel have not appeared in places such as the dark web, a shady part of the internet reachable with special software. Although some reports moralize that the data is "highly sensitive" in that it may expose extramarital affairs a la the Ashley Madison hack, they fail to note that this is not usually seen as a big deal in Asia as it is in the West.
That said, Mike Bittner, associate director of digital security and operations for digital risk firm The Media Trust, told SiliconANGLE that users no doubt still want to keep their data private.
"Apart from exploiting data for identity theft or various other forms of fraud, bad actors can extort money from users and cause irreparable damage to their private and public lives," Bittner said. "Site owners that facilitate sensitive activities that users wouldn't want made public should exercise extra security precautions to prevent breaches. Their sites, not to mention the digital third parties that support it, are likely in the crosshairs of bad actors who want to score and profit from extra-sensitive information."
Photo: Duncan Riley
---
Since you're here …
Show your support for our mission with our one-click subscription to our YouTube channel (below). The more subscribers we have, the more YouTube will suggest relevant enterprise and emerging technology content to you. Thanks!
Support our mission:    >>>>>>  SUBSCRIBE NOW >>>>>>  to our YouTube channel.
… We'd also like to tell you about our mission and how you can help us fulfill it. SiliconANGLE Media Inc.'s business model is based on the intrinsic value of the content, not advertising. Unlike many online publications, we don't have a paywall or run banner advertising, because we want to keep our journalism open, without influence or the need to chase traffic.The journalism, reporting and commentary on SiliconANGLE — along with live, unscripted video from our Silicon Valley studio and globe-trotting video teams at theCUBE — take a lot of hard work, time and money. Keeping the quality high requires the support of sponsors who are aligned with our vision of ad-free journalism content.
If you like the reporting, video interviews and other ad-free content here, please take a moment to check out a sample of the video content supported by our sponsors, tweet your support, and keep coming back to SiliconANGLE.